Posted on

March 1, 2021

Rainbow Communications offers students in Northeast Kansas with a once-in-a-lifetime experience by attending the Foundation for Rural Service Youth Tour.  The students selected to attend the youth tour will get a first-hand look at the rural telecommunications industry, learn about the legislative and governmental process, and get the rare opportunity to visit our nation's Capital. The Foundation for Rural Service limits the tour to 100 students, so the selected students will have the opportunity to meet other students from across rural America. 

Applications were sent to nine area schools in Rainbow's service area. Students had to answer the following questions: How has broadband helped you in rural Kansas during the COVID-19 Pandemic? What do you think the future of broadband will look like? And, how do you think broadband will affect your career? They also had to have a letter of recommendation from a teacher at their school.  

We are pleased to announce the recipients for the 2021 FRS Youth tour are Colton McMullen and Jaden Thomas.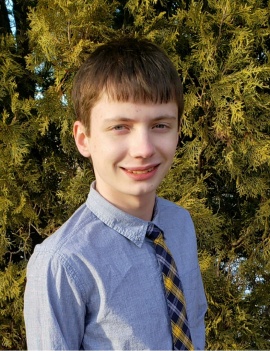 Colton is the son of Chris and Sara McMullen. He is a junior at Hiawatha High School. Colton is involved in Scholars Bowl, Boy Scouts, and Chess Club. Colton is excited about the future of broadband, he says, "10 gigabit networks are currently possible, but aren't really utilized- yet. Once 10G begins to become more commonplace, it will revolutionize the telecommunications industry, and everything related to it. Fiber optic cables will play a huge role in the implementation of 10G networks. Only when fiber optic infrastructure is fully realized will such advancements be possible."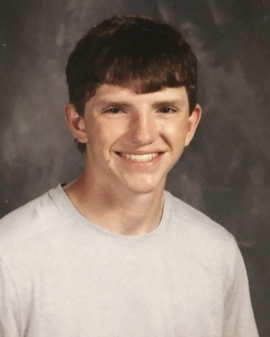 Jaden is the son of Jon and Roxanne Thomas. He attends Nemaha Central High School and is a sophomore. Jaden is involved in football, basketball, and KAYS. Jaden says, "The future of broadband has the potential to grow immensely as the desire for new and faster technology increases subsequently connecting more and more people in rural communities."  
*Due to the pandemic, the FRS Youth Tour for 2021 has been cancelled. Colton and Jaden will both be awarded a $1,000 scholarship in place of the trip.  
Rainbow would like to thank all the students that took the time to apply. We are truly lucky to have such wonderful students who are so deserving of this trip in our communities.  
---