Posted on

November 23, 2016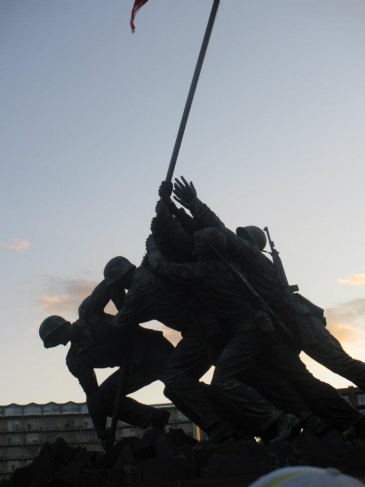 Foundation for Rural Services Youth Tour
Here's some exciting information for high school students, parents of high school students, grandparents of high school students, or anyone who knows a high school student! Every summer we sponsor two students to attend the Foundation for Rural Services Youth Tour in Washington DC. The trip is truly a once-in-a-lifetime experience.
Agenda: June 3-7
Students will arrive in Washington DC on Saturday, June 3rd in the afternoon and have an evening filled with orientation activities. This is a great time for the students to really get to know each other!
Sunday is a day full of sightseeing – activities include a visit to Mount Vernon, Smithsonian Museums and a nighttime, walking tour of the monuments.
Monday, students will attend a morning educational session on "The World of Telecommunications", spend the afternoon sightseeing the Arlington National Cemetery and have a special evening of entertainment.
Tuesday begins with another morning educational session on "Looking into the Legislative and Governmental Process", tour the U.S. Capitol in the afternoon and wrap up the trip with a farewell dinner and dance that evening.  
Application Guidelines
Applicants must be 16 or 17 years old at the time of the tour
Parents/guardians must be a Rainbow Communications customer
Applications are due March 1st, 2017
Application Checklist
To download the application, click here.
Completed application
Submitted Essay
Signed Certificate
Letter of Recommendation and Character Evaluation completed by a high school teacher, guidance counselor or principal
Selection Process
The selection committee will review applications blindly; all names, addresses and other identifying information will be concealed. Rainbow Communications will notify the chosen students on March 3rd.
Other Information
Two students (from different schools) will be selected to attend the youth tour.
Rainbow Communications will cover all registration, travel and tour expenses. The student will receive $150 spending money. The total tour value is $1,800.
A chaperone will be attending the youth tour with the students.
For additional information, please contact Stacy Simmer at 800-892-0163 ext. 2104.
---