Outages
There are no outages at this time.
Have an outage and not sure what to do? Read our information flyer below.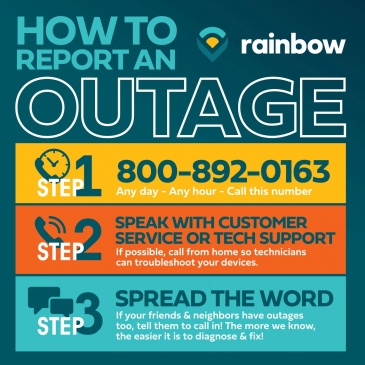 To report an outage, please contact us at 800-892-0163 or chat with our technical support team below.
Technical Support Chat Hours:
Monday - Friday: 5:01pm - 7:59am
Saturday - Sunday: all day
Rainbow is committed to providing the fastest internet in Northeast Kansas. If your Internet is running slowly or taking longer than usual to buffer, check your download, upload, and ping speeds.
Check Your Broadband Connection Speed