There are no active outages at this time.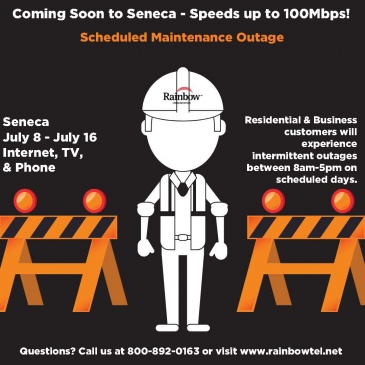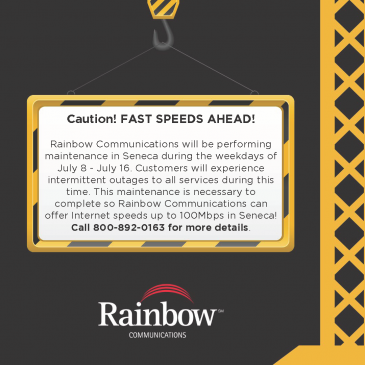 Listen up Seneca! We will be performing routine maintenance in your area from July 8 – July 16. Your home or business may notice intermittent outages to your services during this time. If you have any questions, please contact us at 800-892-0163.
To report an outage, please contact us at 800-892-0163 or chat with our technical support team below.
Technical Support Chat Hours:
Monday - Friday: 5:01pm - 7:59am
Saturday - Sunday: all day
Is your Internet buffering or are you experiencing slow speeds? Check your speed below!