Posted on

December 31, 2018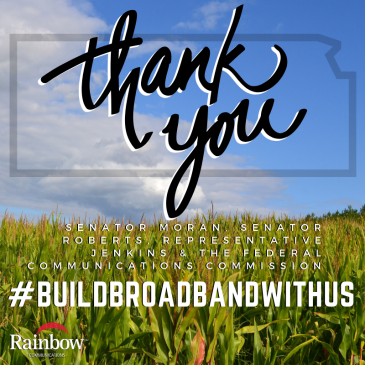 At its Open Meeting December 12th, 2018, the FCC approved an order that will provide additional universal service support to promote the deployment of more robust broadband-capable networks in the parts of rural America served by smaller operators like those in NTCA - The Rural Broadband Association's membership. December's order comes after years of good work by NTCA members in demonstrating their commitment to the delivery of quality communications services in rural areas and our concerted and collaborative effort to show the importance of predictable and sufficient USF support for rural consumers.  

Rainbow Communications would like to thank Sentaor Moran, Senator Roberts, and Representative Jenkins for their continued support on rural broadband.

This order will allow Rainbow much needed stability to upgrade and sustain our broadband network in rural America. 
---